Special Limited-Time Offer
Get Lifetime Access to the LinkedIn Success Summit
Valued At $2,488

…For Only $297
Here's the deal – Watch 30+ sessions at anytime, from anywhere.
The cart will close so upgrade now!

This is a limited time offer!
Grow Your Leads and Sales From LinkedIn Using Proven Strategies
Why will the LinkedIn Success Summit make a difference for you?
If LinkedIn currently isn't one of your biggest source of new leads, you're not utilizing it's power.
You're missing out on a massive opportunity!
Our expert speakers have all used LinkedIn to generate hundreds of thousands of leads and millions of dollars in revenue.
Now it's your turn.
Learn their proven methods and start generate leads and sales for your business!
In the video sessions, they're sharing their best tactics with you.
This summit provide you with unique material, from speakers that would be almost impossible to get one-on-one coaching with.
Even if they would, they'd charge thousands of dollars an hour.
Why are they expensive?
Because they can.
Their clients are willing to pay, because they know that their LinkedIn tactics are some of the best out there, bringing millions of dollars into the experts' businesses each year.
Can you afford to miss out?
You save 92% Off the full value price of $2,488
What If I Can't Make It To All The Sessions?
I get it. You're busy!
And even if you can attend the summit whilst it's live during the summit, these strategies need some time and work to be implemented.
So if you're really serious about taking your business to where it should be, it'll probably be hard to wrap your head around the sessions and what strategies are right for you and your business, in such a short time.
That's why the All Access Pass is a no-brainer for most of our attendees.
Watch At Your Convenience
With on-demand access to all 35 sessions plus material, it's like getting real-time advice from superstar mentors.
Grab your All Access Pass at the lowest price it'll ever be, and you never have to worry that you missed a moment of this powerful material.
You'll be able to watch and learn at anytime, from anywhere!
Get 30+ Training Sessions Plus Extras Valued At $2,288 With Lifetime Access…

…For Only $297
You save 92% Off the full value price of $2,488
We are so confident you're going to LOVE this summit. But if for any reason at all you don't love it or it's just not for you, you can get a refund.
This Exclusive Material From World Class Experts Is Designed To Deliver You Results…
The unique, strategic, step-by-step processes will help you successful generate leads and sales that will take your business to the next level.
That's why the All Access Pass is a no-brainer for most of our attendees.
2. Proven expert mentors!
With the All Access Pass, it'll be like having 30+ expert advisors in your hand, constantly ready to help you out with their best advice.
Don't waste precious time and money on trial and error! The experts have already figured out what's really works.
It's a fact – most entrepreneurs and small business owners are struggling with overwhelm. There's too many sources of information, and how are you supposed to know who to trust?
You don't want to spend hundreds or thousands of dollars, and time on self-proclaimed gurus without actual real-life experience. That's why we've gathered this hand-picked lineup in one place, sharing clear strategies. No fluff!
Our panel of mentors will tell you how you can implement the very same strategies they use, into your own business to start seeing amazing results, quickly!
What Previous Summit Attendees Have To Say…
"I'm so glad I signed up for the All Access!"
"I'm so glad I signed up for the All Access Pass! With 2 kids on the go it was going to be difficult to get on all sessions without it! Now I can watch at my own pace, pause and take notes!! The info I have seen so far is already worth well over the money I have paid!"
– Amy Austin, Occupational Therapist (Australia)
"I'm blown away by how much each person is prepared to share."
"I've just decided to move away from being a corporate world employee and after viewing just a few of the available sessions I am now feeling so much more confident and already have a number of concrete actions to get my business set-up for success from day one. I've just joined EntrepreneursHQ and I'm really looking forward to becoming an active member of the group."
– Peter Blenkinsopp, Business Consultant (Harrogate, UK)
"High value! Great content!"
"I just joined! Liam, you ALWAYS deliver! The product is great – genius really – and I am excited to have joined. You do such a great job in selecting the speakers and pulling the best from them during the interview. High value! Great content! There is never a dull moment in your programs."
– Dianne Dawson, Business Coach (United States)
The #1 Gathering Of LinkedIn Experts
Never before have these 30+ experts come together in one place to share their #1 LinkedIn tactics.
The quality of the speakers together with the laser focused topic of what it takes to start generate a steady stream of leads and sales from LinkedIn, makes this event unique.
We deep-dive into the expert's strategies and provide you with step-by-step instructions.
All so you can walk away prepared to implement your new skills into your own business.
If you're ready to create the business of your dreams, or take your current business to the next level – we can help you achieve that!
Get 30+ Training Sessions Plus Extras Valued At $2,288 With Lifetime Access…

…For Only $297
You save 92% Off the full value price of $2,488
We are so confident you're going to LOVE this summit. But if for any reason at all you don't love it or it's just not for you, you can get a refund.
When You Upgrade During This Special Limited Time Period, You'll Get:
30+ VIDEO SESSIONS ($997 value)
Listen and be taught by top entrepreneurs, LinkedIn experts and influencers. The 30+ sessions are your unique opportunity to acquire step-by-step strategies and blueprints from world class experts.
AUDIO DOWNLOADS ($497 value)
Want to learn on the move? Download and listen to all speaker sessions from anywhere, on any device: your phone, tablet or computer. With 10+ hours of audio material, you can turn your daily commute into an opportunity for personal development! Listen in your car, on the train, when cooking, jogging or doing the laundry. With this resource, you've got no excuses to miss out on valuable content.
MEMBERS-ONLY Q&A ($300 value)
A post-event Q&A together with your host, Liam Austin. Ask any questions you have about the speaker sessions and mastering LinkedIn. The session will highlight the key focus points from each speaker session with actionable tips on how you can implement them into your business.
session notes ($397 value)
Want to get to the KEY STEPS and STRATEGIES without watching 10+ hours of speaker sessions? No problem. With 100+ pages of Executive Notes summarizing the most important LinkedIn tips and strategies, including time-stamps and resources links from each expert speaker, you'll be implementing in no time.
Action Worksheets ($297 value)
Keep track of your progress and get things done! Online, Action Worksheets will help speed up implementation whilst keeping track of your notes.
Total Value = $2,488
You save 92% Off the full price when you purchase today!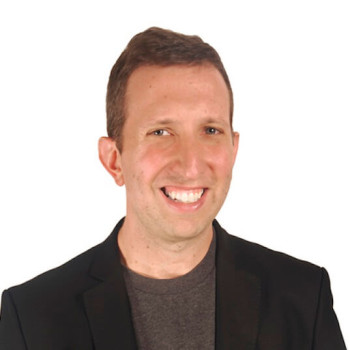 Dave Kerpen
CEO, Likeable Local
How LinkedIn can change your life
Mark White
Founder, Linkedin Training
How a small business can benefit from Linkedin
Kristina Jaramillo
Managing Partner, Get LinkedIn Help
Go beyond brand awareness and reach with a Linkedin strategy
Brenda Bernstein
Founder, The Essay Expert
Profit from your personality
JD Gershbein
CEO, Owlish Communications
How to leverage Linkedin to drive thought leadership
Viveka von Rosen
Founder, Linked Into Business
How to ensure more visibility, amplification and business with Linkedin
John Lee Dumas
Founder, EOFire
How to set and accomplish goals for Linkedin success
Marshall Goldsmith
LinkedIn Influencer, Marshall Goldsmith
Insights from a LinkedIn Influencer
Donna Serdula
Founder, Linkedin-makeover
The 3 keys to maximizing your LinkedIn profile to generate leads while creating credibility and trust
Jeremy Cowart
Founder, OKDOTHIS
How to get the best photo to represent your personal brand
Dan Sherman
Founder, Linked Success
How to establish yourself as an industry expert
Karen Yankovich
Founder,LinkedUp Success
How to show off that personal brand on LinkedIn and generate non-salesy sales calls
Christine Heuber
CEO, ChristineHueber.com
3 Secrets to attract your ideal clients and generate leads on LinkedIn
Chris Raulf
Founder, Boulder SEO Marketing
How to improve your rank on Google using LinkedIn and Slideshare
Jill Jacinto
Associate Director, WORKS
How to target potential customers using LinkedIn search
Matt Heinz
Founder, Heinz Marketing
How to double your LinkedIn connections (without being spammy)
Jean L. Serio
Founder, Get Your Buzz On
How to build valuable connection relationships
Mark Hunter
Founder, The Sales Hunter
Prospecting – how to use updates and other tools to find prospects
Chuck Hester
Marketing Communications Executive, LinkedIn publisher
Using LinkedIn "share" feature to further promote your business
John Nemo
LinkedIn expert, Linkedin Riches
Secrets to creating contagious, client-attracting LinkedIn status updates
Claire Diaz-Ortiz
Keynote Speaker, Claire Diaz-Ortiz
Maximising your content strategy on LinkedIn to enhance your personal brand
Perry Van Beek
Founder, SOCIAL.ONE
How to use social selling to win new business
Jamie Shanks
Founder, Sales For Life
How to measure social selling success
Jeff Bullas
Founder, Jeff Bullas
How to drive traffic from Linkedin to your blog
Jenn Herman
Founder, Jenn's Trend
How to promote your product launch on LinkedIn
Stephanie Sammons
Founder, Wide Advisor Media
How to use the LinkedIn publishing platform to attract and generate leads, clients and referrals for your business
Wayne Breitbarth
Founder, Power Formula LLC
5 steps to cranking up the LinkedIn Referral Machine (profile, search & LinkedIn etiquette for getting referrals)
Brynne Tillman
Founder, Social Sales Learning
Get quality referrals using these secret Linkedin strategies
Fabrizio Poli
Founder, Tyrus Wings
How to target and win high value clients through LinkedIn
Nathan Kievman
Founder, LinkedIn Strategies
How to get 80 inbound leads from your exact target market every month using LinkedIn
Mike O'Neil
CEO, Integrated Alliances
How to increase conversions using CRM systems with LinkedIn
Josh Turner
Founder, LinkedSelling
Secrets to profiting from LinkedIn ads
Alex Pirouz
Founder, Linkfluencer
SHow to gain free media exposure using LinkedIn
Jerome Knyszewski
CEO, Heavyshift Marketing
How to get your first 1,000 email subscribers from LinkedIn
Trevor Turnbull
Founder, Linked Into Leads
Line up unlimited meetings with the LinkedIn funnel
Your All Access Pass Comes With A 100% Money Back Guarantee.
I'm so confident that you'll LOVE everything the All Access Pass gives you, that I'm willing to offer you an outrageous money back guarantee.
Here's how it works…
Sign up for your All Access Pass and test it out for the next 30 days. Watch as many of the 35 video presentations as you like. Listen to the audio downloads while driving or relaxing at home. Read the 100+ pages of session notes for a quick summary of your favorite strategies.
And if you don't feel All Access Pass has been a worthwhile investment (for any reason), then simply send an email to our support team within 30 days of your purchase, and we'll refund your money in full.
What are you waiting for? Grab your All Access Pass today.
What Previous Summit Attendees Have To Say…
"EntrepreneursHQ has delivered above and beyond my expectations."
"When I first joined, EntrepreneursHQ has delivered above and beyond my expectations and I cannot think of any other organization where I have felt my money was so well spent. This is a great program and I appreciate being a part of it!"
– Ken Fleisher, Cherry Task (United States)
"I enjoyed listening to the roster of high calibre speakers"
"I enjoyed listening to the roster of high calibre speakers and was amazed by their generosity sharing tips, tricks and secrets. And Liam, I also learned a lot from your expertise as the host. The conversational tone and the preciseness of your questions contributed to an easy understanding and digestion of this rich information. I look forward to the next summit."
– Olivia Goudou, Brand Builder (Canada)
"Proud to be a part of this network"
"I just want to say a big THANK YOU to Liam, Sarah and ALL of you inside EntrepreneursHQ because just your presence in my life has pushed me to take on the projects I have been working on these past few months. So what can I say? I am so pleased, actually no, PROUD to be a part of this network that has inspired me so much. I trust the rest of you are feeling the benefit like I am."
– Philippa Gillström, Brand Builder (Sweden)
A Quick Recap


This Is What You'll Get With Your
All Access Pass
Exclusive access to all expert sessions, cliff notes, action worksheets, downloadable audio, and more..
On-demand access to all 30+ expert video sessions
20+ hours of downloadable audio files (MP3) for listening on the go
LinkedIn Success Summit Session Notes, 100+ pages, providing you with short-cuts to the key steps and strategies without watching the speaker sessions
Action Worksheets will help speed up implementation whilst keeping track of your notes
Exclusive invite to post-event Q&A with summit host, Liam Austin. Ask anything you want in regards to LinkedIn lead generation strategies and we'll help highlight key points and important implementation tactics
You save 92% Off the full value price of $2,488
We are so confident you're going to LOVE this summit. But if for any reason at all you don't love it or it's just not for you, you can get a refund.
Got A Question About The All Access Pass?
What is the LinkedIn Summit All Access Pass?
The All Access Pass gets you all the expert video sessions, downloadable audio files, actionable notes, as well as an exclusive invite to join a live Q&A with summit host, Liam Austin.
What's the difference between the Free Pass and the All Access Pass?
With the free pass, you can only watch the speaker sessions for 24 hours each, during the live summit for 5 days.
However, as an All Access Pass holder, you get lifetime, on-demand access to the summit, inside our members-only library.
Is the summit completely online?
Yes, it's 100% online. As an All Access Pass holder, you login to access all the material in our members portal.
Can I access this material on my iPad, iPhone, or Mobile device?
Yes, as an All Access Pass holder, you can watch the sessions and take part in the material from your mobile device, computer and tablet at anytime, from anywhere.
Download the audio sessions and the action guides and you can learn offline too. The video sessions can be streamed inside the members area.
Who is the All Access Pass for?
If you're serious about making a difference for your business and if you're ready to stop the guesswork and acquire skills that actually work, this is for you.
If you want to start working smarter, more efficient and see better results - then yes, the All Access Pass is for you.
This is an amazing opportunity to be taught by proven entrepreneurs and product launch experts.
See this as an investment in yourself, and your business will thank you.
What's your return and cancellation policy?
With the All Access Pass comes a 30 day, 100% money back guarantee.
No hassles, no questions asked.
Your membership can be cancelled at any time by sending an email to [email protected]
What are your payment options?
We accept all major credit cards. Should you have any problems with your payment: please contact us by clicking the 'Contact Us' button below.
Success Summit Host And Co-Founder Of EntrepreneursHQ: An Online Community Of 150,000+ Business Owners
Hi! I'm Liam Austin, my mission is to help you grow your business, regardless of whether you are an advanced marketer or just starting out. I bring together the world's most successful entrepreneurs and membership site experts, extract their top tactics and walk you through their processes step by step.
No fluff, no gimmicks, no complicated procedures – just actionable strategies so you can implement them straight into your business and get results.
Our LinkedIn Success Summit was created in response to a recent survey of 600 business owners.
Would you like to discover the winning strategies and tools top entrepreneurs are using?
Then this summit is for you.
Upgrade to the All-Access Pass and get ready to make 2018 the year you reached your goals!
In a time when entrepreneurship and breaking away from the 9-5 is trending, finding good business advice and strategies in "an ocean" of information quickly becomes time consuming, overwhelming and stressful.
A large number of self-acclaimed business experts are monetizing the demand for guidance but are often lacking the required experience. So how do you know you're getting true expertise?
EntrepreneursHQ takes away the guesswork from the process of acquiring business advice for both aspiring and established entrepreneurs. We don't claim to be experts or gurus ourselves. Instead we hand-pick the very best talent – people with a proven track record of success – to share their expertise.
This is how we provide our audience with trustworthy sources of high-quality, actionable information.
How do we know our expertise will deliver results? Because the tactics our experts teach have been battle tested in their own businesses with proven results.
In our EntrepreneursHQ Club membership, we provide ongoing value and support to our members. Through bi-monthly success summits on topics chosen by our community, members are kept up-to-date with battle tested strategies with proven results, exclusively from world-class experts.
Get 30+ Training Sessions Plus Extras Valued At $2,288 With Lifetime Access…

…For Only $297
You save 92% Off the full value price of $2,488
We are so confident you're going to LOVE this summit. But if for any reason at all you don't love it or it's just not for you, you can get a refund.