Pre-register for 5-day Online Event
35 experts and world class entrepreneurs reveal how to generate leads, convert sales and profit from LinkedIn
5-Day Online Event | Begins in:
A handpicked lineup of 30+ world class entrepreneurs and experts will teach you how to generate leads and sales with LinkedIn.
If you are looking for ways to connect with and market to other business professionals, this is the social network for you!
Our Speakers Have Been Featured In These Leading Publications
This Special Event Will Show You
Create a LinkedIn Profile that generates and converts traffic

Attract connections happy to be your advocate

Build a massive following using LinkedIn Pulse

Generate leads from LinkedIn Groups without being spammy
Get featured in the media using LinkedIn and these secret strategies

Secure partnerships to skyrocket your growth
How to convert leads from LinkedIn into profit
…and much more!
Ready to take your business

 
to the next level?
30+ experts will teach you their #1, proven-to-work, strategies that will transform the way you use LinkedIn for your business.
Get your free ticket to the online event for a limited time only.
Dave Kerpen
Founder and CEO, Likeable Local
"1 of Top 10 Up and Coming Leaders by Entrepreneur Magazine"
Marshall Goldsmith
LinkedIn Influencer
"Awarded #1 Leadership Thinker by Fast Company Magazine"
Claire Diaz Ortiz
LinkedIn Influencer, Early Twitter Employee
"Named One of the Most Creative in Business (Fast Company)"
Viveka von Rosen
Founder, Linked Into Business
"LinkedIn expert, international keynote speaker"
Jeff Bullas
Founder, Jeffbullas.com
"Strategy & education expert optimizing online brands"
Brynne Tillman
LinkedIn Trainer, Social Sales Learning
"Transforming the way professionals grow their business"
Jenn Herman
Founder, Jenn's Trend
"Forefront blogger on social media marketing "
John Lee Dumas
Founder, EOFire
"Inspired Fire Nation to face their fears and take the leap"
Jamie Shanks
Founder, Sales For Life
"One of North America's leading Social Selling experts"
Josh Turner
Founder, LinkedSelling
"B2B marketing expert specializing in LinkedIn"
Mark Hunter
Founder, The Sales Hunter
"Has used LinkedIn to gain speaking engagements"
Nathan Kievman
Founder, LinkedIn Strategies
"Digital Strategist, Speaker & Social Media Consultant & Trainer"
Matt Heinz
Founder, Heinz Marketing
"Focuses on start-ups seeking to accelerate top-line growth"
John Nemo
Founder, LinkedIn Riches
"Utilize LinkedIn to generate more sales leads, clients and revenue"
Alex Pirouz
Founder, Linkfluencer
"Focuses on the strategic direction and growth of the business "
Jeremy Cowart
Founder, OKDOTHIS
"Emmy-nominated celebrity photographer, teacher & entrepreneur"
Wayne Breitbarth
Founder, Power Formula LLC
"Master LinkedIn trainer and strategist"
Mark White
Founder, Linked Training
"Run custom in-house workshops for over 280 companies"
Kristina Jaramillo
Managing Partner, Get LinkedIn Help
"Helping sales and marketing leaders at Fortune 1000 organizations"
Stephanie Sammons
Digital influence, Stephanie Sammons
"Marketing strategist to small business entrepreneurs"
Mike O'Neil
Founder, Integrated Alliances
"Awarded as a Top 50 Social Media Power by Forbes"
Chris Raulf
Founder, Boulder SEO Marketing
"Digital marketing expert and trainer focused on LinkedIn"
Jean Serio
Founder, Get Your Buzz On
"Social content & branding strategist"
Trevor Turnbull
Founder, Linked Into Leads
"Generated $20,000+ in revenue/month from new clients "
JD Gershbein
CEO, Owlish Communications
"Social business psychologist, thought leadership coach "
Chuck Hester
Marketing Communications, Chuck Hester
"Marketing Communications Executive, LinkedIn publisher"
Karen Yankovich
Founder, LinkedUp Success
"Social Media Strategist, LinkedIn Evangelist, LinkedIn expert speaker"
Jerome Knyszewski
CEO, Heavyshift Marketing
"Digital marketing strategist, online reputation consultant "
Jill Jacinto
Founder, Jill Jacinto
"Grew network and influence in the millennial career space"
Dan Sherman
Founder, Linked Success
"Marketing expert, keynote speaker"
Brenda Bernstein
Founder, The Essay Expert
"Compelling speaker and top-certified resume writer"
Christine Hueber
Founder, ChristineHueber.com
"LinkedIn Expert, social media coach, author and speaker"
Perry van Beek
Founder, SOCIAL.ONE
"LinkedIn social selling expert, international keynote speaker"
Donna Serdula
Founder, Vision Board Media
"LinkedIn Profile Optimization Expert, speaker"
Fabrizio Poli
Founder, Tyrus Wings
"Aviation analyst & keynote speaker"
Is the LinkedIn Success Summit for YOU?
If you want to use LinkedIn to generate leads and sales for your business
If you need to learn new ways of connecting with potential clients and customers
If you're looking to become the go-to expert in their industry by building trust and authority within your market
For a limited time, you can learn the proven strategies of our speaker. No more trial and error!
What Previous Summit Attendees Have To Say…
'Could not get enough of your summit. Just loved it!'
"This was just fantastic! I listened to each one of the experts and found such value from the common elements they all found important and labelled as "must do's". What really excited me was that each one of them also provided a unique tip that I was not aware of. Could not get enough of your summit. Just loved it! Thank you so much for putting it together."
– Margie Hanson, Los Angeles, California
'Ten pages of notes and a lot of practical advice'
"Didn't think I would watch more than a couple hours of the 30 presentations, but ended up watching virtually all of it. Very nicely done, great content, ten pages of notes and a lot of practical advice."
– Neil Perry, Marketing Consultant, Sydney, Australia
'I enjoyed listening to the roster of high calibre speakers'
"I enjoyed listening to the roster of high calibre speakers and was amazed by their generosity sharing tips, tricks and secrets. And Liam, I also learned a lot from your expertise as the host. The conversational tone and the preciseness of your questions contributed to an easy understanding and digestion of this rich information. I look forward to the next summit."
– Olivia Goudou, Brand Builder (Canada)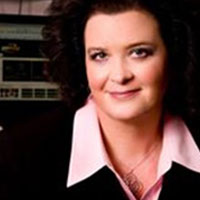 'This summit was fantastic!'
"Thank you, Liam, and your team for hosting it. You did a great job interviewing the speakers. This summit was fantastic! I really learned a lot and I have only listened to 8 of the presentations so far! Thank you, again, for making this happen!"
– Camille Carboneau Roberts, Idaho Falls, United States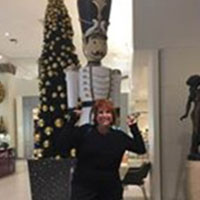 'You put together a great summit with fantastic speakers'
"Thank you Liam for the hard work! You put together a great summit with fantastic speakers. Thanks to the speakers for giving so much to us."
Want Strategies to Generate
Leads and Sales from LinkedIn?
Learn the blueprints of our experts and world-class entrepreneurs who have used LinkedIn to skyrocket their success!
For a limited time this exclusive content is accessible to you for free.
We only provide you with new, unique material, free from pitches and self-promotion.
These video session provide you with pure value, from entrepreneurs and marketers that we look up to.
Our expert speakers have used LinkedIn to build million dollar businesses – they know what's really working.
This is a unique opportunity to learn from real-life experts that are out in the trenches every day, just like yourself!
No need to take time out in your busy life to travel to in-person events charging thousands of dollars in admission + flights and accommodation.
The LinkedIn Success Summit is completely online, meaning you can join for free, from anywhere.
Success Summit Host And Co-Founder Of EntrepreneursHQ: An Online Community Of 150,000+ Business Owners
Hi! I'm Liam Austin, my mission is to help you grow your business, regardless of whether you are an advanced marketer or just starting out. I bring together the world's most successful entrepreneurs and membership site experts, extract their top tactics and walk you through their processes step by step.
No fluff, no gimmicks, no complicated procedures – just actionable strategies so you can implement them straight into your business and get results.
Our LinkedIn Success Summit was created in response to a recent survey of 600 business owners.
Would you like to discover the winning strategies and tools top entrepreneurs are using to achieve LinkedIn success?
Then this summit is for you.
Register now for your free pass!
Organisations who support entrepreneurs
Tired of
 Trial and Error When Using LinkedIn to Grow Your Business?
Take action today to learn the proven strategies our have tweaked and tested to perfection…your business will thank you!
For a limited time this exclusive content is accessible to you for free.